Björk's fantastic album "Post" was released on this day in 1995
After Debut's success, the pressure was on Björk to surpass that album's creative, tantalizing electronic pop. She more than delivered with 1995's Post; from the menacing, industrial-tinged opener, "Army of Me," it's clear that this album is not simply Debut redux. The songs' production and arrangements -- especially those of the epic, modern fairy tale "Isobel" -- all aim for, and accomplish, more. Post also features Debut producer Nellee Hooper, 808 State's Graham Massey, Howie B, and Tricky, who help Björk incorporate a spectrum of electronic and orchestral styles into songs like "Hyperballad," which sounds like a love song penned by Aphex Twin.
Bjork Typography Disintegration Poster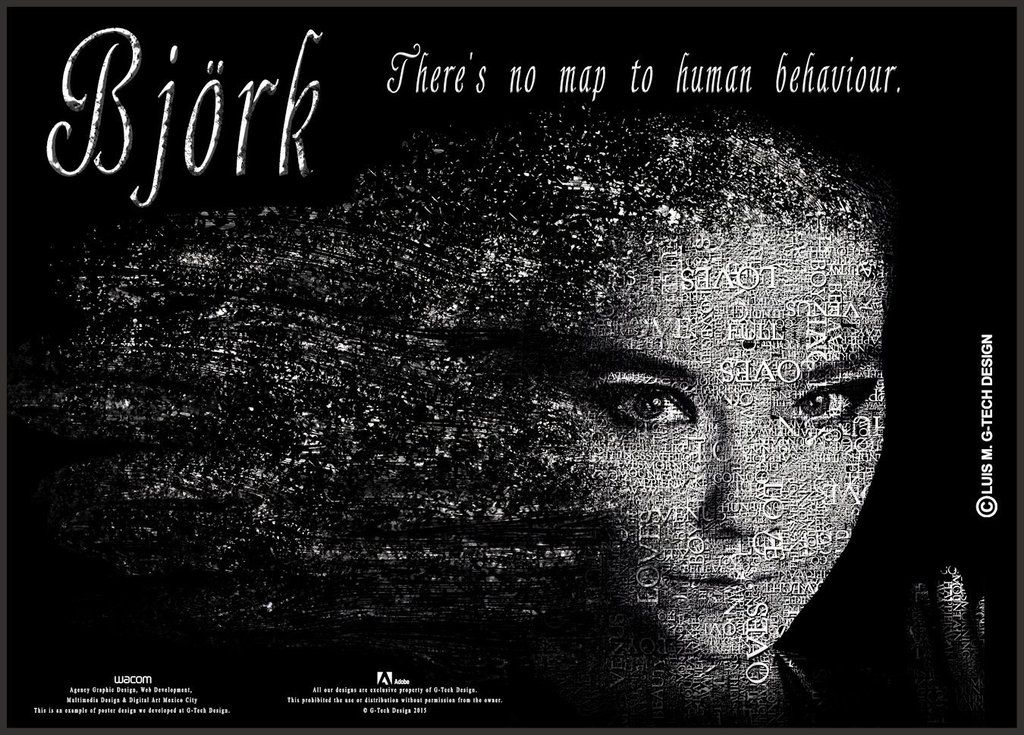 Post, was released in June of 1995, and despite its old age it remains as one of the most creative, atmospheric, surprising, and brilliant albums to ever fall into the world of music. It has received universal acclaim, and has been certified Platinum in various regions such as the United Kingdom, the United States of America, and Canada.
The albums first song, Army of Me, is a loud and powerful opener, and it immediately throws the listener into the strange and unique world of sound that Björk has created. The album's second track, Hyperballad, is most likely unlike anything else you may have heard. It fuses the cold, sharp sound of techno and programming with the beautiful and soft sound of classic orchestral instruments, and the lyrics are full of vivid imagery. Björk sings:
"It's early morning, no one is awake. I'm back at my cliff still throwing things off. I listen to the sounds they make on their way down, I follow with my eyes 'till they crash. I imagine what my body would sound like slamming against those rocks. And when it lands, will my eyes be closed or open?"
Post is definitely an incredibly unique listen, and it provides something for people of all tastes. There's a song for everybody here.
Highlight tracks: Army of Me, Hyperballad, The Modern Things, Possibly Maybe, Headphones.
Listen to Bjork surprise DJ set in New York
Did you like this article? Your feedback is very important to us.
Discuss and Share this.
Related:
BLOG COMMENTS POWERED BY DISQUS